CIT Group has been an active real estate private equity investor for over 20 years.
We are active in the commercial and residential property sectors in the UK and Europe, with previous investments as far afield as New York and Hong Kong. We are committed to bringing intensive and intelligent asset management to our portfolio.
Our in-house Development Team is currently delivering some of London's most exciting landmark schemes. Our focus is on unlocking value across London. We believe development is a local business, and our experience in obtaining multiple planning consents and delivering numerous complex development schemes in London makes us a partner of choice for global capital accessing London.
Our investments have been direct, as well as through fund structures, and we typically invest alongside partners and through joint ventures. In total, we have over £2 billion of assets currently under management.
Our success comes from the talented, dedicated people who work for CIT. We employ the best people from a range of disciplines – and we are constantly adding to our talent pool.
CIT Financial Services Limited is authorised and regulated by the Financial Conduct Authority. For more information, please get in touch.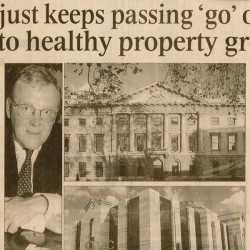 Capital and Income Trust founded by John Barroll Brown.
A former lawyer, John Barroll Brown established CIT as a vehicle for inward investment into the UK real estate market.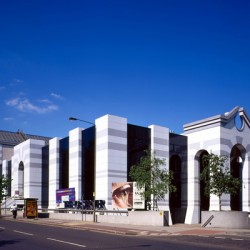 Marco Polo Building purchase.
CIT's original strategy was to invest in landmark income-producing assets, let to reliable covenants.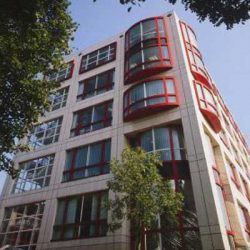 100 Avenue Road purchased.
A further acquisition of a landmark London office building.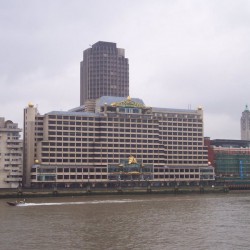 Sea Containers House purchased.
CIT acquired Sea Containers House on the South Bank, in 1996. Coincidentally, CIT acquired King's Reach Tower, seen in the background, in 2010.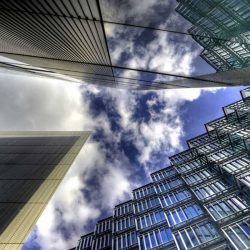 £300m of assets purchased to date.
CIT's AUM exceeds £300m for the first time.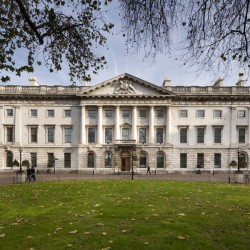 Royal Mint Court purchased.
This London landmark was acquired in January 1997.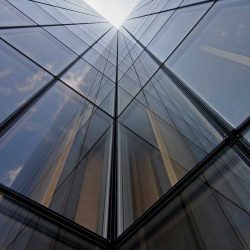 CIT forms CIT Developments.
Having identified various development opportunities in London, CIT moved to create its development business, which remains active today.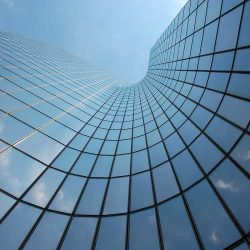 £341m securitisation with UBS of "the big six" properties.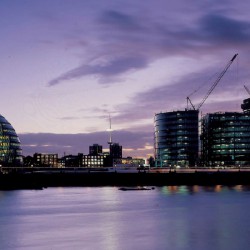 Development starts at London Bridge City, later to be known as More London.
CIT identified this 13 acre brown field site on the South Bank of the River Thames, between London Bridge and Tower Bridge, and it became a strategic development opportunity. CIT delivered the GLA Building (City Hall) on time and on budget – a unique achievement among the municipal buildings of this time.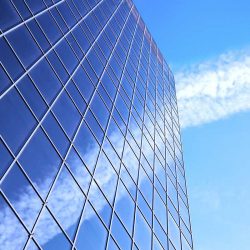 £500m of assets purchased.
CIT's AUM exceeds £500m for the first time.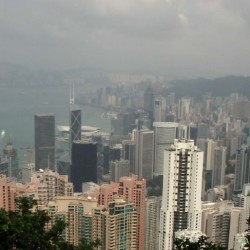 CIT forms Joint Venture in Hong Kong.
Subsequent purchases of The Peak (view pictured) and Silver Fortune Plaza in Central established a track record for the platform.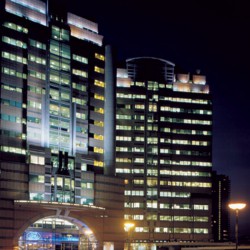 The 387,942 sq ft building was purchased in December 2000 for circa £150m. CIT's management of the investment realised an annualised Investor IRR in excess of 30%.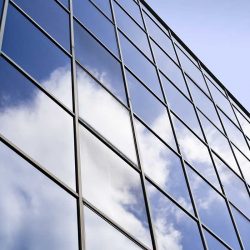 CIT forms property Joint Venture with Morgan Stanley.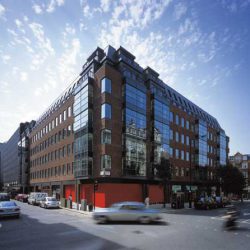 Purchase of a mixed use redevelopment site on Wigmore Street in Westminster.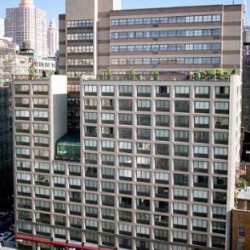 CIT forms Joint Venture in New York.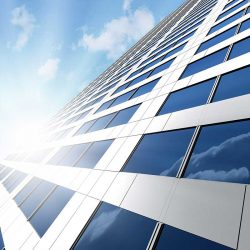 £1bn of assets purchased.
CIT's investment history surpasses £1,000,000,000.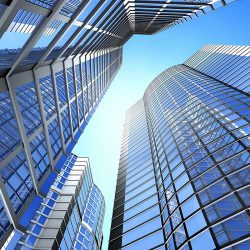 CIT Financial Services Limited remains regulated by the Financial Conduct Authority today.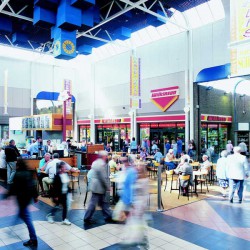 Acquisition of a portfolio of 11 shopping centres for circa £320m.
Under CIT's stewardship, footfall doubled and Zone A prime rents grew from an average of approximately £65 to £90 in two years.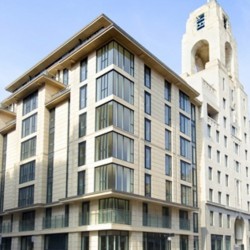 Purchase of Abbey House, Baker Street, for residential development.
CIT acquired this site in 2003, receiving planning consent in 2004 for 138 private residential and affordable apartments.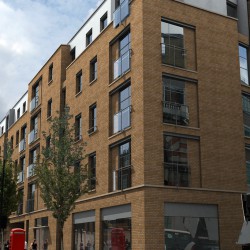 Purchase of Aybrook Street; a residential development site in Marylebone, Westminster.
CIT purchased this 170,000 sq. ft. site for £15.5 million. Record sales prices were achieved for the private apartments.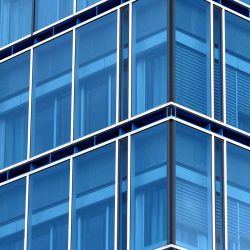 £1.5bn of assets purchased.
CIT's investment history surpasses £1,500,000,000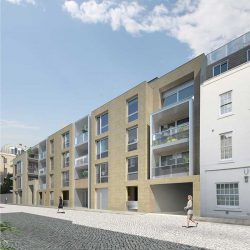 Purchased Montrose House in Belgravia for a residential development.
This residential site was purchased by CIT in June 2005 for £10million. Planning permission was received in December 2005 for the 31,250 sq. ft. site which was turned into 10 apartments and 15 parking spaces.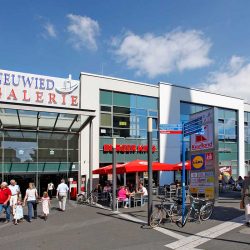 Purchase of the Delta portfolio, comprising nine German retail assets.
The portfolio totaled 730,000 sq.ft. and is valued at €103 million.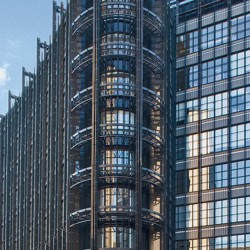 Purchase of 10 Fleet Place.
CIT purchased this 183,102 sq ft landmark building in London's EC4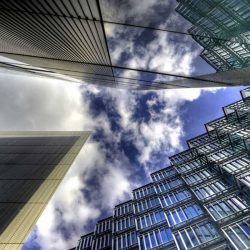 CIT forms European Business.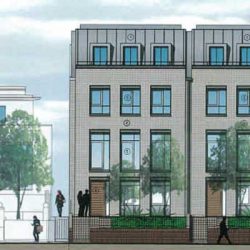 Purchased Chiswick Lodge for a residential development scheme.
This former NHS Hospital site was acquired for £5.5 million. Planning permission was granted in 2007 and 11 large houses were erected.
Acquisition of German nursing home portfolio.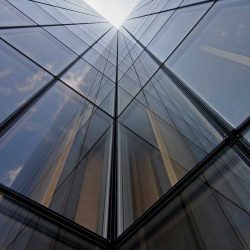 CIT Hamburg office established.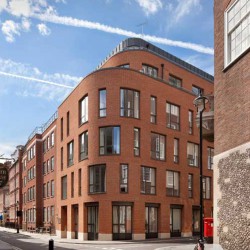 Purchase of 2 Little Smith Street for residential development.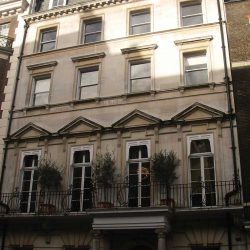 Purchase of 11 Charles Street, a commercial development site in Mayfair.
The scheme was delivered in 2010.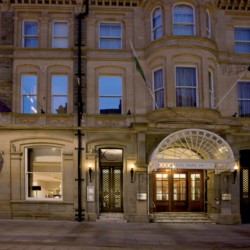 £411m purchase of 28 Thistle Hotels.
CIT acquired 28 hotels through the CIT UK Real Estate Limited Partnership.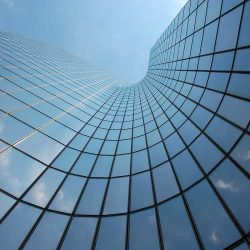 £2bn of assets purchased, £500m of equity invested.
CIT investments surpass £2,000,000,000.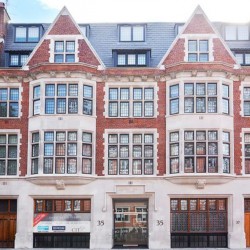 Purchase of 35 Great Peter Street for residential development.
This site was acquired in 2007 without planning and transformed into 9 private apartments with architects Rolfe Judd. The project was completed in 2010.
Purchase of former Chelsea Galleries (formerly Chelsea Arts Club) on the Kings Road for residential and retail development.
CIT achieved planning consent in June 2010 for a new residential and retail development. The project was completed in 2014.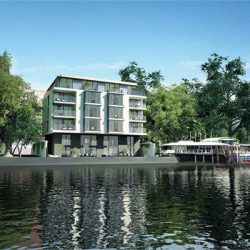 Appointed Development Manager by Clydesdale Bank for residential development at 135 Grosvenor Road, Pimlico.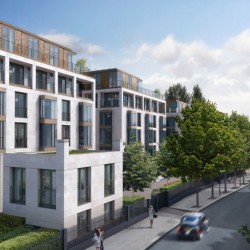 Purchase of St Edmund's Terrace and Twyman House.
A luxury residential new build development in the heart of Primrose Hill, due for completed summer 2015.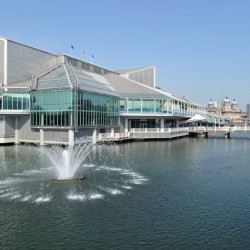 Purchase of Princes Quay shopping centre.
This landmark shopping centre in Hull was acquired by the CIT Jadwa Special Opportunities Fund.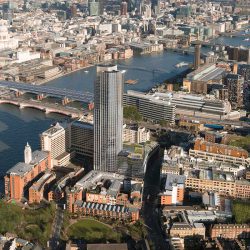 Purchase of King's Reach Tower.
CIT purchased South Bank Tower (formerly King's Reach Tower) as a Joint Venture with Jadwa Investment.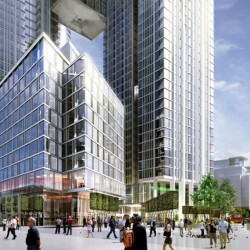 Appointed Development Manager for One Nine Elms
CIT was appointed Development Manager of One Nine Elms (formerly Market Towers) redevelopment in Nine Elms by Allied Irish Bank and Green Property.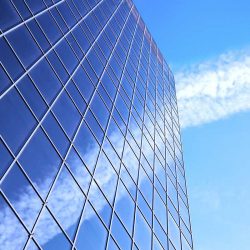 Appointed to manage a portfolio of seven European assets.
CIT's asset management team won a mandate to manage this commercial portfolio across five European countries.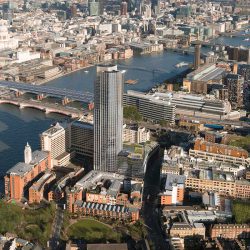 Planning Consent achieved for South Bank Tower for an office, residential and commercial scheme.
The consent, including 178 residential units over 36 storeys, was improved further in August 2013 to 191 residential units over 41 storeys.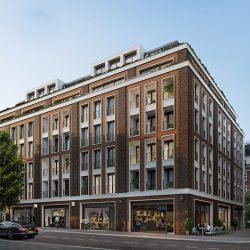 Appointed Development Managers on Lancer Square
Situated a short distance from Kensington High Street, CIT are working as development managers on this mixed-use scheme for 36 luxury apartments, offices and retail.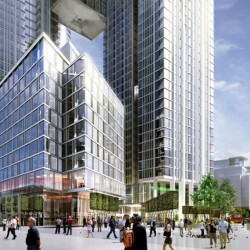 Planning Consent achieved for One Nine Elms
CIT won consent, for what was then Europe's tallest residential tower. One Nine Elms was subsequently acquired by Dalian Wanda.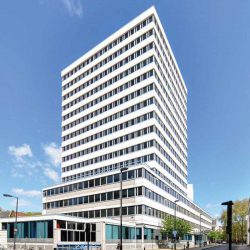 Purchase of Finsbury Tower
Redevelopment proposals are currently being prepared for this 178,000 sq. ft. office tower. Completion is expected in 2019.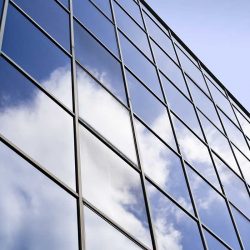 CIT moves to new headquarters in Jermyn Street
CIT's London office contact details are here.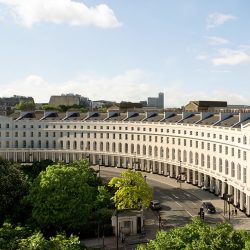 Appointed Development Managers on Park Crescent West
Regent's Crescent (formerly known as Park Crescent West) will become 76 luxury residences. Completion is expected in 2020.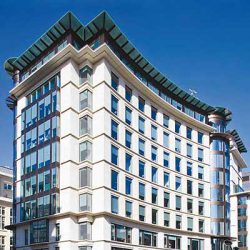 Purchase of 12 Arthur Street
12 Arthur Street comprises a 104,000 sq. ft. core City office building constructed in 2004. The building is multi let with tenants including Prudential, A.M. Best and Credo and provides various asset management opportunities.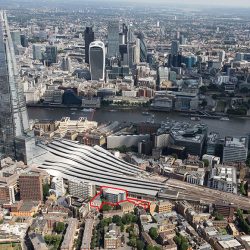 CIT and Union Car Parks acquire Vinegar Yard
CIT and joint venture partner, UCP, plan to regenerate the site into a new mixed-use development.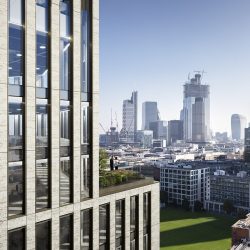 CIT begins work on Finsbury Tower (HYLO)
Work commences on HYLO (formerly Finsbury Tower) for a 310,000 sq ft mixed-use scheme. Completion is expected in 2021.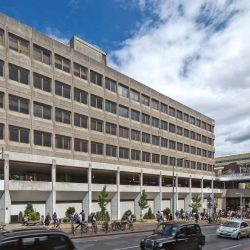 CIT acquires Colechurch House
CIT is granted a new long leasehold interest from the City of London for this unique site at London Bridge, and appoints Foster & Partners to bring forward proposals for a landmark redevelopment.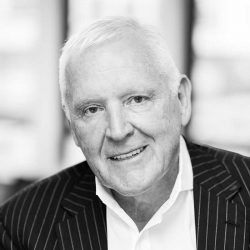 John founded CIT in 1995 and is responsible for our consistent growth into one of the foremost private equity property investment vehicles in the business.
That success is largely down to the partnerships and fund structures John has forged with institutions and high net worth groups in Europe, the US, the Middle and Far East and Australia. During this time the group has acquired approximately £3 billion of commercial property.
John remains the Chairman of the Group and chairs our Investment Committee.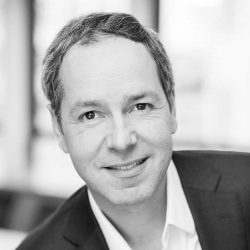 Craig is responsible for all investments under management, as well as focusing on raising funds and overseeing day to day operations of the group.
Before joining us in 1999, Craig spent six years in the advisory division of Jones Lang LaSalle, where he specialised as a consultant in shopping centres and central business district offices for the Sydney and London offices.
Craig is qualified MRICS, BBus (Land Econ) Grad Dip (Fin & Inv) and is a Certified Fund Manager (CFM) and Certified Property Practitioner (Fin) (CPP (Fin)). He is an Associate of the Australian Property Institute and Fellow of the Securities Institute of Australia.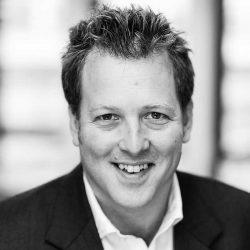 Tom leads the analysis and underwriting process for new projects at CIT. Bringing together the expertise and experience of professionals across the CIT team, Tom leads an evidence-based approach to investment, identifying innovative strategies to unlock value, and ensuring all our projects are underpinned by a robust business case, no matter the sector or location.
Tom has a track record in identifying value-add and opportunistic projects where CIT can outperform, securing assets on favourable terms and giving the platform from which to deliver high-quality, sustainable real-estate targeted at its end-user. Prior to CIT, Tom advised public and private sector clients on structuring and viability of development and investment opportunities across the UK, at property consultancy King Sturge. He holds an MA in Mathematics from the University of Cambridge.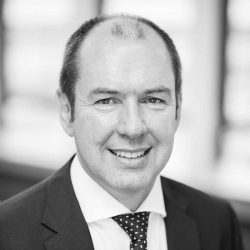 Partner, Head of Development
Steve joined CIT in 2010 and is responsible for managing the group's development activities.
He is a passionate developer with over 30 years' experience and a track record of creating exceptional value. Personally involved in delivery of over seven million square feet of space throughout his career.
He has consistently worked with the very best consultant and delivery teams in the UK– delivering outstanding developments to the highest standards and values.
Steve and the team are expert in creating and delivering new and repositioned developments that deliver value for our partners.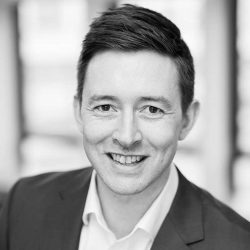 Ed joined CIT in 2008 and oversees the Group's financial operations. He is responsible for the strategic financial planning, management and reporting of CIT and its projects. During his time at CIT, Ed has worked across multiple jurisdictions and real estate sectors.
Before joining us, Ed gained his professional qualifications at BDO LLP, where he specialised in audit and assurance and managed a mixed portfolio of real estate and non real estate clients.
He is a Fellow of the Institute of Chartered Accountants in England and Wales (ICAEW) and holds an MA in Natural Sciences from the University of Cambridge.
Toby is responsible for sourcing, analysis and execution of new opportunities as well as the asset management of our existing portfolio.
Prior to joining CIT in 2014 he worked for real estate consultancy Cushman & Wakefield, where he worked in the Central London Investment Team. Toby holds an MSc in Real Estate from the University of Reading and is a member of the Royal Institution of Chartered Surveyors (MRICS).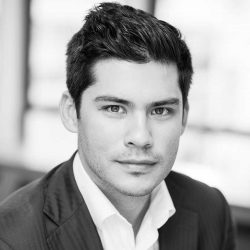 Partner, Head of Residential
Chris joined CIT in 2011 and is responsible for overseeing the residential for sale platform. In addition he manages our relationships with our global investment partners.
He has a background in engineering, design and finance with a BA (Hons) Industrial Design from Brunel University and a Masters in Finance & Investment from CASS Business School.
Previously, Chris worked at CTM Design, creating luxury interiors for aircraft and yachts.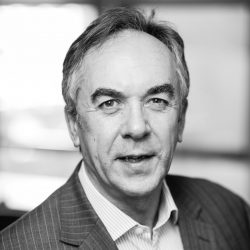 Joining in 2016, Gerry is CIT's Compliance Officer and Money Laundering Reporting Officer and provides in-house legal and compliance support. He holds an LL.B. degree and an M.A. in Accountancy and Economics, both from the University of Dundee and is a qualified solicitor, specialising in asset management and investment funds. He has been a partner in a number of UK law firms and has held senior business, legal and compliance positions in global financial institutions, including Lazard, Franklin Templeton and JP Morgan.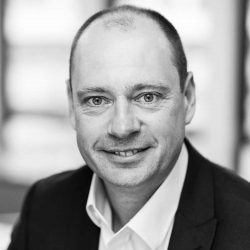 Prior to joining CIT in August 2014, Ewen worked within Property Agency and Consultancy organisations where he specialised in the project management of commercial, residential and retail projects for clients including: British Land, Berkeley Homes, Heron International, Pillar Properties, Land Securities, Get Living London and Native Land as well as niche developers Zog Group and PDMS Vesty.
A member of the Royal Institution of Chartered Surveyors, Ewen holds an Honours degree in Building Surveying from De Montford University, Leicester.
Ewen was responsible for managing the onsite delivery of CIT's South Bank Tower and is now managing the development of Lancer Square, Kensington.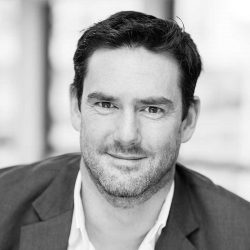 Matthew joined CIT in 2015 and after recently completing the South Bank Tower project he is now focusing on delivering Park Crescent West and Finsbury Tower.
Matthew has a strong background in delivery of high end prestigious projects having previously worked with Mace special projects on the British Museum, The Savoy Hotel and Park House projects.  Prior to Mace Matthew was delivering the construction of hospitals and pharmaceutical research centres.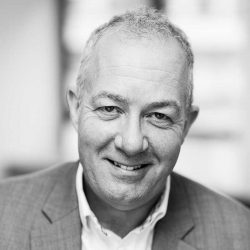 Colin joined CIT in 2009. He focuses on the detailed design and delivery of our residential projects, and has played a key role in delivering CIT's Chelsea Galleries project on the King's Road.
Colin has worked all over the world, from New York to Lebanon – an experience that gives him an unrivalled insight into the evolving design vernacular. He's a qualified architect, with a passion for bold mixed-use schemes.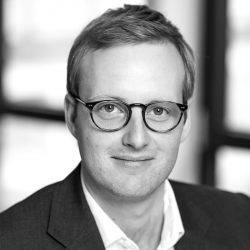 Henry joined CIT in 2017 and is responsible for the sales and marketing of CIT's residential projects. During his time at CIT, he has overseen the sales and marketing programmes of key developments including Regent's Crescent, Lancer Square, 8 Eaton Lane and No. 18 Porchester Gardens.
Before joining CIT, he worked for the London Residential Development team of Savills. Henry holds a MSc in Real Estate from the University of Westminster with first class honours.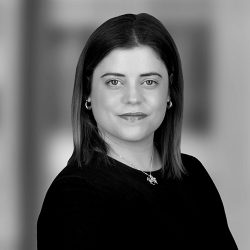 Caroline joined CIT in 2021 and is responsible for overseeing the marketing activity for all projects, both residential and commercial. In addition to managing the production, delivery and execution of each site's marketing campaigns, she is also responsible for establishing the marketing strategy and budget, working in close conjunction with CIT's Sales Director.
She has an extensive marketing & PR experience in the premium and prime central London residential market, having previously worked for leading FTSE 100 property developers, and boutique branding agencies specialising in luxury real estate.
She began her career in 2013, after graduating from The University of Edinburgh with a BA (Hons) in Sociology. Previously, Caroline has worked for LUCHFORD, Taylor Wimpey (Central London) and St George's (part of The Berkeley Group).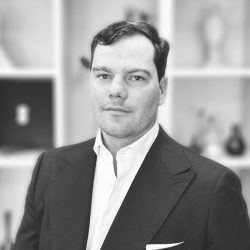 Julian joined CIT in 2022, and is responsible for the delivery of two of our high profile residential and commercial schemes, Sixty Sloane and 8 Eaton Lane.
Prior to joining CIT, Julian worked in New York City for developer and investor, CIM, where he was involved with the delivery of over one million sq ft of commercial office space in Manhattan. Originally from Australia, Julian started his career working on landmark education, sports, and stadium developments in his hometown of Sydney. He holds a Masters of Property Development (MSc) from the University of Technology Sydney.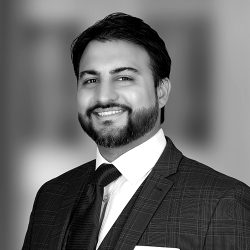 Associate Director - development
Ricky joined CIT following a mixed background in both consultancy and client-side development where he has completed a range of schemes across the commercial, retail, leisure and residential sectors.
Ricky is a member of the Royal Institution of Chartered Surveyors, holding qualifications as both a building surveyor and project manager. These allow an appreciation for both the development process and on-site challenges which he seeks to utilise to bring interesting projects to fruition. Ricky has extensively worked on planning matters and has successfully obtained numerous planning applications and amendments.
Ricky has had the pleasure of working with a wide range of clients including: Deutsche Bank, Native Land, R&F, Lum Chang Holdings, Guinness Partnerships and British Land before joining CIT.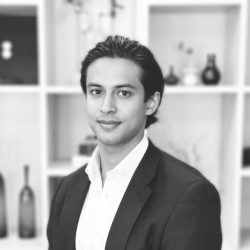 Satbir joined CIT in 2022 and is responsible for running analysis and underwriting on all new opportunities alongside the CIO. He is also the lead analyst on the investment management of multiple existing joint venture partnerships.
He has a background in Real Estate Private Equity at GLP, focussed on the logistics sector and previously as an Analyst focussed on London Capital Markets at Knight Frank.
Satbir graduated from Reading University with a Bsc in Finance & Investment banking and is a former semi-professional cricketer for Surrey County Cricket Club.
Sinead joined CIT in 2022 as an Analyst after previously working in the Build to Rent sector. She is involved in the management of existing assets and pipeline developments.
She has a background in business management and real estate finance with a Bachelor's in Management from Dalhousie University and a Master's in International Real Estate and Finance from UCL's Bartlett School.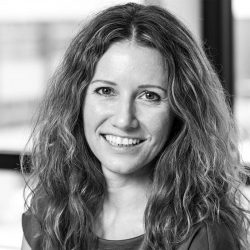 Klaudia is responsible for management accounting and financial reporting as well as managing day to day operations of the finance department. Prior to joining CIT in August 2018 she worked at fin-tech company Demica, and prior to that the restructuring and investment firm, Gordon Brothers. Her career to date has spanned various finance roles in wealth management.
Klaudia is an ACCA qualified accountant with a Masters in Economics from the University of Economics in Bratislava, Slovakia.
Our experienced, London-based Development Team is leading some of the most exciting Projects in the capital.
We are adept at unlocking the potential of difficult sites. We deliver in many ways – through a new or enhanced planning permission, a change of use, a new building or a refurbishment project. Often it is a combination of them all.
We believe there's no substitute for experience when it comes to development. It's down to our local knowledge that we've managed to obtain planning consents for over 7 million sq ft of new development across London.
We're the development partner of choice for a broad range of global investors. We pride ourselves on consistently delivering complex schemes on time and on budget from previous landmark schemes like City Hall to current flagships such as South Bank Tower and 50 St Edmund's Terrace. We are currently delivering circa £2 billion of development projects across London.
7m
sq ft of new development
£2BN
of development projects
CIT is a value-added and opportunistic real estate investor. Our Investment Team has executed various strategies across the UK and Europe and continues to search for opportunities to outperform.
Since 1995, we've acquired around 150 properties, and our portfolio has ranged from office buildings and shopping centres to hotels and nursing homes, and has included over €525 million of investments on the Continent.
We see asset management as a creative industry, and we work hard to add value through intelligent and intensive asset management. Our strategy relies on attracting the best talent to the right opportunities.