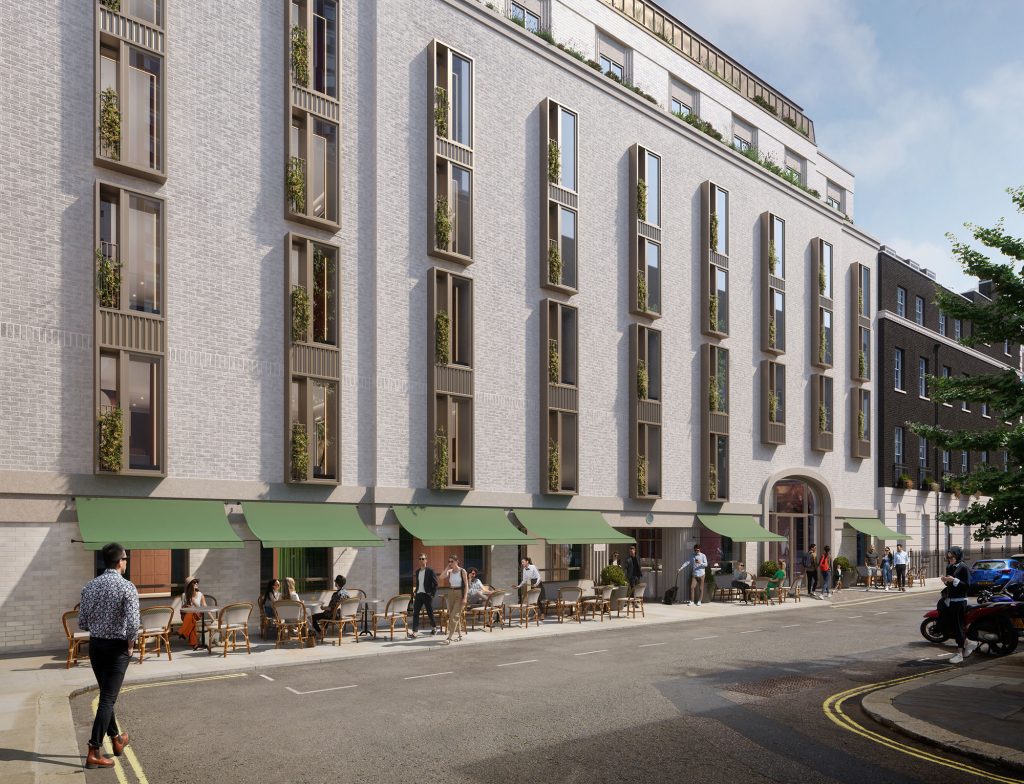 Landmark planning approval for former Park Lane Mews Hotel
We are delighted to have successfully secured planning consent at Park Lane Mews, our latest development comprised of a world-class luxury lifestyle boutique hotel and prime residential apartments, with Bain Capital and Orka Investments.
The hotel will feature 82 rooms and destination dining, including a signature restaurant, a vibrant lobby bar and café, and a private members' space. Alongside the hotel, the space will deliver 16 world class serviced residences across two elegantly restored Hertford Street townhouses.
Origins of the estate date back to 1618, where an archway and Mayfair's oldest house stood. The refurbishment of this unique site will be devoted to the sustainable repurposing and sympathetic revival of heritage landmarks, transforming this important estate into a world-leading hospitality experience, and breathing new life into a much-loved part of the world's most prestigious neighbourhood.  The site is enviably positioned within Mayfair, adjacent to Park Lane and steps away from Mayfair's private members' clubs, luxury retail stores and London's iconic Hyde and Green Parks. Hertford Street is one of the most prestigious addresses in London, in one of its most sought-after locations.
Serving as development managers on the project, CIT are amongst a leading team that have been assembled to oversee the large-scale fit out and refurbishment of this landmark Mayfair development The project team also includes AJ100 Architecture Practice of the Year 2023 Buckley Gray Yeoman, renowned design studio Albion Nord, London Structure Labs, Hoare Lea, Donald Insall Architects, Colour, Sweco, Pell Frischmann, GIA and Humble Arnold.
In addition to CIT's support on construction and development management, other key consultants on the project include Gardiner & Theobald (cost consultancy), DP9 (planning matters), Hamilton Pyramid (hotel operations and design); and Cascade (communications and stakeholder engagement).
Both the hotel and residences are due to practically complete in Q1 2025.