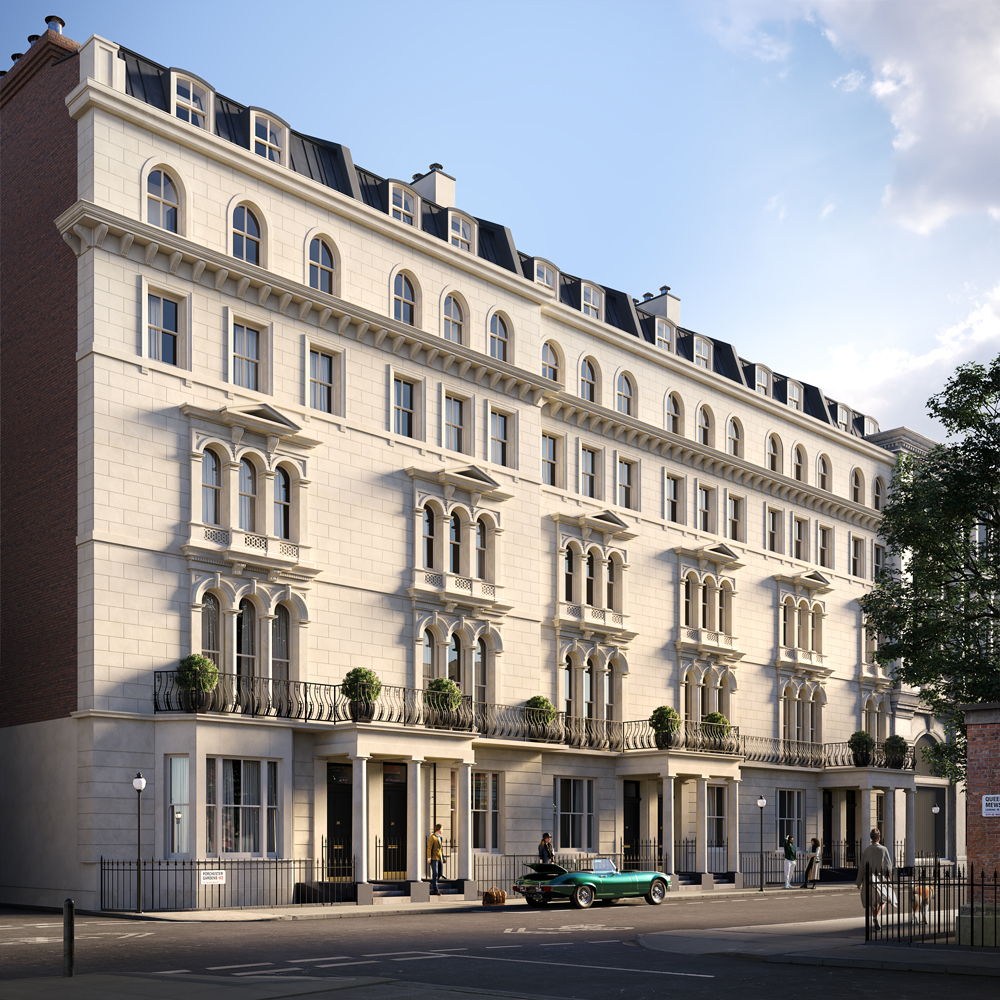 No. 18 Porchester Gardens Launches to Market
CIT are delighted to announce the launch of No. 18 Porchester Gardens, a Listed building in the heart of Queensway Village that has been given a new lease of life as a boutique collection of 36 luxury apartments.
Forming part of the wider regeneration of Queensway, No. 18 Porchester Gardens – originally built in the Victorian-era as palatial villas – is CIT's latest prime development, joining the long line of successful prime developments, which also includes Regent's Crescent, Lancer Square and, most recently, 8 Eaton Lane.
With completion in Q1 2024, the mix of one- and two-bedroom lateral residences, and two-bedroom duplexes, have had the interiors designed by acclaimed design studio Albion Nord. Benefitting from large windows and an abundance of natural light, the apartments at No. 18 Porchester Gardens are characterised by spacious layouts, with natural material finishes throughout.
Residents will also gain access to the unparalleled amenities of The Whiteley & Six Senses London, which includes reception lounge and library, club room with table tennis and pool tables, music room and children's play area (The Whiteley London); and lobby bar and lounge, indoor swimming pool, spa facilities and relaxation room (Six Senses).
Ed Lewis, Head of Residential Development Sales at Savills, who are handling the sales of the scheme, says: "The regeneration of the area makes this prime development an even more exciting one, and one which we expect to generate strong interest from domestic buyers and investors on a global scale. In addition to the benefits of being a resident at No. 18 Porchester Gardens, the elegant accommodation offers a serene sanctuary in the heart of bustling London."
Chris Richmond, Head of Residential at CIT, adds: "We are delighted to be formally launching No. 18 Porchester Gardens. With a track record of delivering some of London's landmark schemes, our focus has been on reshaping the homes into residences that reflect their history, but designed and crafted to allow future generations the opportunity to live in a true heritage asset. We have taken great pride in getting the finest of details right in order to provide a living space that people will be proud of."