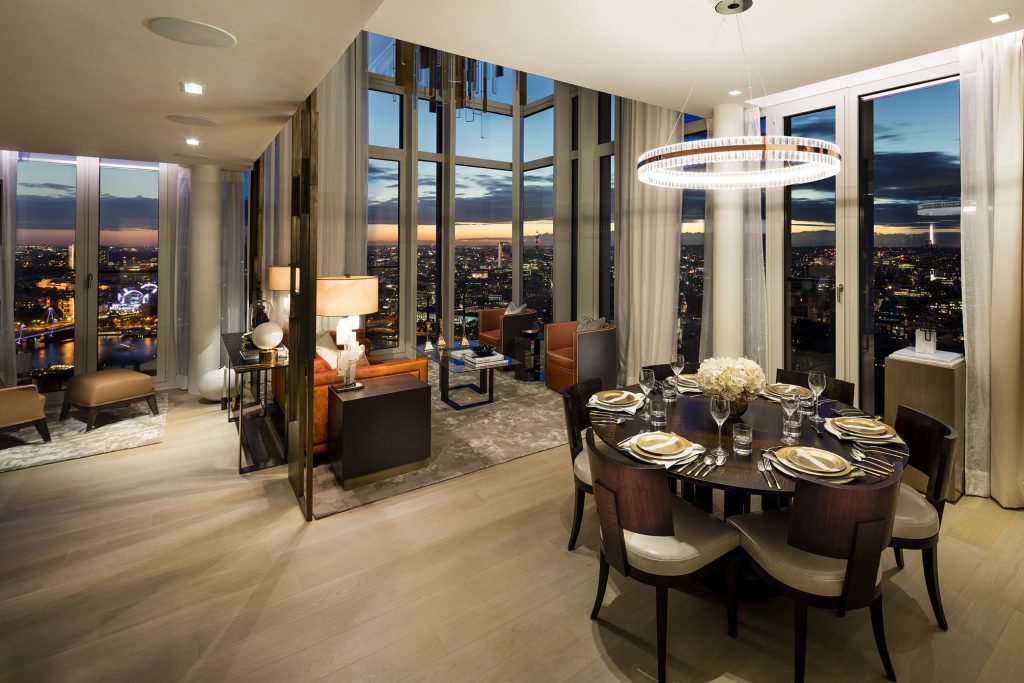 SOUTH BANK TOWER WINS GOLD AT LONDON DESIGN AWARDS
The duplex apartment designed by Goddard Littlefair, won gold at the London Design Awards.
Inspired by the spectacular views, in particular the sunset over London's west end, the apartment features a colour palette of rusts, ochres, grey, oyster and soft blues, the main feature includes a breath-taking hanging sculpture and geometrical bronze fretwork panelling in the double height living space.
The London Design Awards is organised by design100 a global community of 75,000 design experts that celebrate creative courage, recognise design excellence and grow demand for design. In London a panel of some of the world's leading design minds providing curatorial, judging and creative direction.
design100 run in awards throughout the world including San Francisco, Chicago, New York, Hong Kong and Sydney, and provide the design community links into global markets and an efficient method to gain recognition in export markets.
"We are extremely proud and excited about the success of our London awards," said Mr Bergin.
"And we're excited about its continuing growth and further involvement from leading design organisations, studios and brands as we work together to strengthen the design economy and increase awareness about the importance and unquestionable benefits of good design."