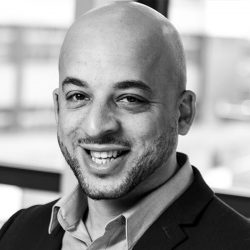 Associate Director
Renford joined CIT in March 2017. During his time here he has been a development manager on Lancer Square (Mixed use – super prime residential, office and retail) and Regents Crescent (Super prime residential). Initially Renford focused more on Lancer Square up to agreement of the final contract price and then moved onto Regents Crescent for the delivery and sales stage of London's only Grade I listed New Build residential project.
Renford's duties start with site acquisition and establishment of a development proposal, progressing through to obtaining planning consent and overseeing the production of the detailed design and procurement and finally assisting in the sales and disposal of the completed asset. Renford also has direct experience of third party negotiations, compliance and delivery.
He manages all stages of the development process and with his background in urban engineering, he oversees specialist engineering and infrastructure throughout our portfolio.
He is a Chartered Engineer and Member of CIBSE. Renford is also a member of the Advisory Group for The Digital Catapult, the Building Data Exchange platform and on the Committee for the Build2Perform conference.