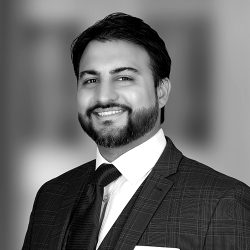 Associate Director - development
Ricky joined CIT following a mixed background in both consultancy and client-side development where he has completed a range of schemes across the commercial, retail, leisure and residential sectors.
Ricky is a member of the Royal Institution of Chartered Surveyors, holding qualifications as both a building surveyor and project manager. These allow an appreciation for both the development process and on-site challenges which he seeks to utilise to bring interesting projects to fruition. Ricky has extensively worked on planning matters and has successfully obtained numerous planning applications and amendments.
Ricky has had the pleasure of working with a wide range of clients including: Deutsche Bank, Native Land, R&F, Lum Chang Holdings, Guinness Partnerships and British Land before joining CIT.